Read time: 2 minutes
Following on from the previous post on how to sing about the wrath of God, here are some simple diagrams to explain the hermeneutics involved.
1. There is a tension between two understandings of the cross. The rigorous conservative/Reformed folk want to sing about the wrath of God being satisfied. More liberal/squeamish evangelicals (like me) would much prefer to sing about the love of God being magnified.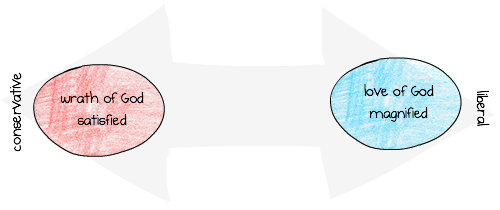 2. Roger Olson proposed a theological resolution of the tension based on Kazoh Kitamori's book, Theology of the Pain of God. "Wrath of God must be interpreted as the expression of God's love when it is betrayed and rejected." Theology tends to operate with universals and abstractions.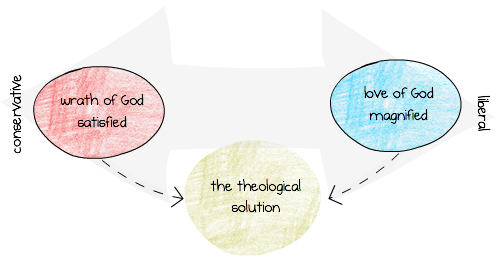 3. I set out an alternative narrative-historical explanation of "wrath of God" language as a way of talking about what Israel's God was doing in and through and for his people—and for the sake of his own reputation—in the period covered by the New Testament, roughly the first three centuries of the Christian era. The tension between wrath and love is resolved not at the abstract level but in the historical experience of the community.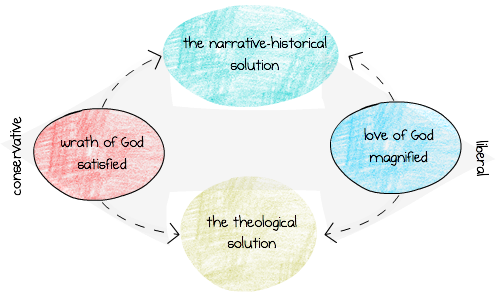 4. The hermeneutical problem is the gap between our theologies and the narrative-historical interpretation of the New Testament. It's much too big. It gives us a headache.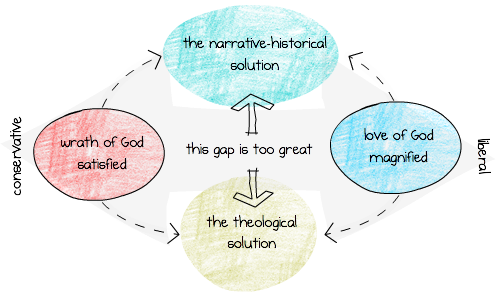 5. A lot of current evangelical thought leaves the gap in place but tries to fill it with messy compromises that do little more than allegorize the biblical narrative to make it support the mainstream evangelical position. There always has to be a sensus plenior in some form. Jesus was speaking both about the imminent destruction of Jerusalem and about the non-imminent final judgment. Both at the same time. Without actually saying so. Hopefully that will keep everybody happy.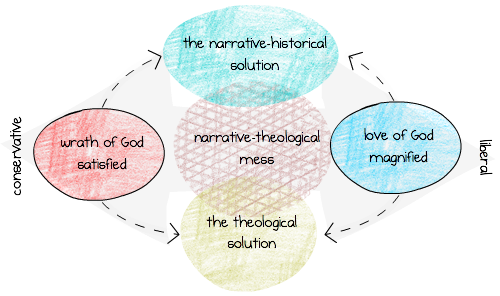 6. I think the better solution is to bring theology and history much closer together—as close as we can get them—not by forcing scripture to conform to our theology but by getting theology to rethink itself through careful dialogue with scripture.