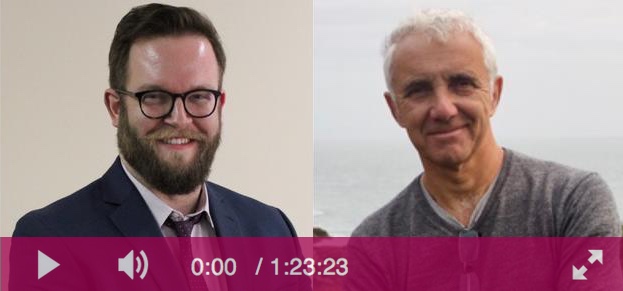 The podcast I did with Justin Brierley and Matthew Hartke for Justin's Unbelievable? show is now available on the Premier Christian Radio site. Matthew and I agree that Jesus has to be understood as an apocalyptic prophet—his mission was defined by a searing vision of Israel's future. We disagree over the important question of whether Jesus got it right or not. I think he did. Matthew thinks he didn't, and makes a good case in the podcast.
You can read my better organised reasons for thinking that the coming of the kingdom of God was not the end of the world.
Matt put me on to an excellent and early article by G.B. Caird on "Jesus and the Jewish Nation", which I think is well worth reading.
Since Albert Schweitzer featured in the conversation, you might be interested in Weiss and Schweitzer on the kingdom of God: right, right, right, wrong, and still wrong.
Finally, for a simple, illustrated overview of how I understand the narrative-historical shape of New Testament eschatology see Postost-millennialism, or the end of eschatology as we know it.